Your Local Roofers for Roof Repair, Replacement, and Installation
D & D Roofing, LLC is a licensed and insured roofing contractor with over 40 years of expertise serving Jacksonville, FL, and surrounding areas. Our team of roofers works on both residential and commercial properties. Roof replacements, repairs, free inspections, and insurance claims are just a few of our services.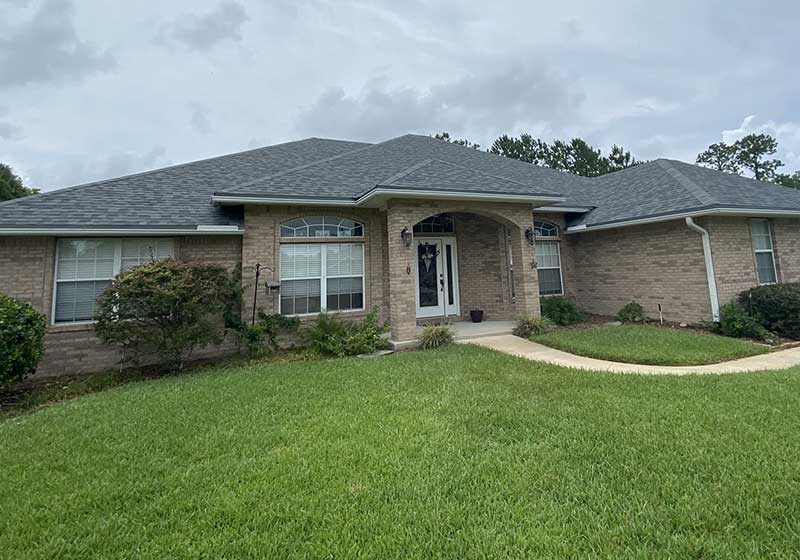 Our Specialized Roofing Services
Free roof inspections
Commercial roofing
Residential roofing
Roof repairs
Roof replacements
Roof maintenance
Insured roofs
Roof-mounted solar panels
Our Services
Free Roof Inspections
Call us first if you believe your roof is damaged. We'll do a free inspection and give you an honest estimate of price and requirements to strengthen your roof.
Roof Replacements
We are a certified Owens Corning shingle roofing contractor, working on residential and commercial properties with flat roofs. We use high-quality materials and skilled labor to guarantee that your roof replacement is long-lasting, dependable, and safe.
Roof Repairs
Roof repair is not always costly. A few nails and new shingles are all it takes to make the roof appear brand new again. Roofs with shingles and flat roofs are our specialty.
Insured Roofs
All our roofs come with a warranty; we provide five-year workmanship and a limited lifetime shingle guarantee. We also handle all insurance paperwork, so you don't have to! We'll walk you through the claims process and explain how we can get you the highest quality roof.
Roof-mounted Solar Panels
The more sun exposure panels have, the more solar energy they can generate to help offset grid usage. Roof-mounted solar panels may be used on various structures, including homes, garages, sheds, and barns. Our certified roofers can determine the best placement for solar panels on any type of roof.
Schedule a Free Property Assessment Now
We understand the value of safeguarding your home or business, so we will do everything possible to ensure that your roof is in good shape. For a free quote from your trusted local roofers, call us at (904) 377-8778 or submit our contact form online. Let's chat.