Residential & Commercial Roof Replacement Services
A roof replacement is costly, so you want to ensure you're getting advice from an honest, experienced roofer. You can trust that we know all the keys to creating a long-lasting roof while keeping your costs in check since we have 40 years of expertise.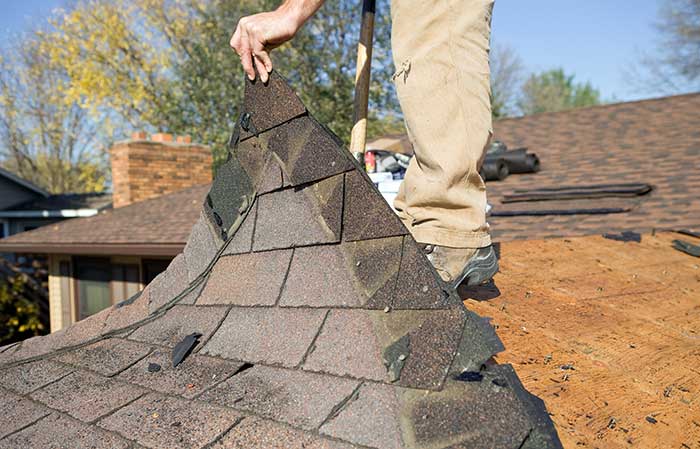 The Benefits of Hiring Us to Replace Your Roof
Free, no-obligation inspections and estimates are available.
A roof replacement can increase the value of your home.
We offer a five-year workmanship warranty.
We offer a limited lifetime shingle warranty.
By avoiding several expensive repairs, you can save money.
What is the Roof Replacement Procedure?
The Price
Prices vary greatly depending on the size of your roof, location, materials used, and how long the job takes. If your roof has become more unstable due to damage or deterioration, it's time for a roof replacement. If you want your roof to stand the test of time, call our experienced roofers. We use high-quality materials to ensure that your roof is built to last.
Timeline
The time it takes to replace your roof depends on the roof size, the weather, materials, and the number of on-site workers. However, a new roof can generally be put in within a week.
The Roof Replacement Process
The first day of your new roof replacement will include the arrival of a dumpster, and we will begin removing your old damaged roof, which might take one to two days. Once your new roof is installed, we will clean up the site before leaving. Not all roofers use the same safety measures when cleaning up and protecting your yard. With D & D Roofing, LLC you may relax knowing that we go above and beyond to guarantee your security and happiness!
Request Your Free Consultation Today
A new roof may save money in the long run by avoiding the additional costs of numerous repairs or further damage. Call us at (904) 335-0299 for a free estimate if your roof leaks or has any damage. With us, you can depend on the expertise of your trusted certified roofing professionals. Contact us today!