Expert Roof Repair Services
Have you noticed your roof leaking? Are you missing shingles? If you want expert roof repair services from a reputable local family-owned certified roofing contractor in Jacksonville, FL, and the surrounding areas, call (904) 377-8778.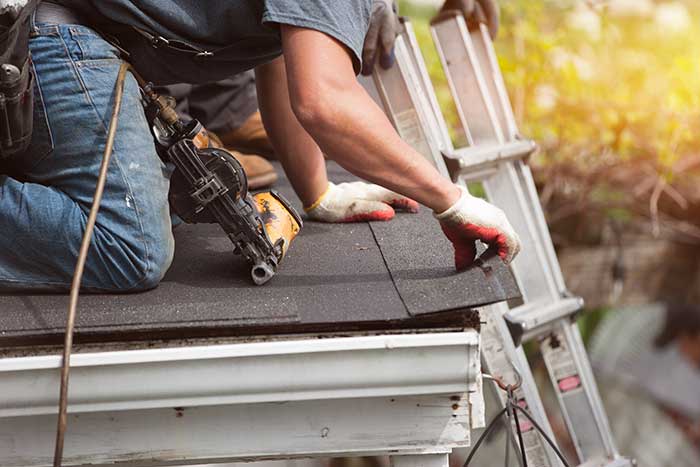 Roof Damage Inspection: Three of the Most Common Roof Repair Indicators
1. Shingle Condition
Depending on the condition of your roof, it may be time to repair or replace its shingles. Shingles that are missing, curling, blistered, and cracked are all warning signs that you may require a roof repair or replacement.
2. Flashing and Caulking Damage
Aluminum, copper, and galvanized steel are the most frequent materials used in flashing. The edge of the flashing is caulked to keep it away from the brick or cladding. The majority of flashing issues may be resolved by re-caulking or replacing them.
3. Roof Buckling
Over half of the roofs we replace each year have rotted or dampened wood beneath the surface. If the damage is minor, a roof repair will be sufficient. However, if we determine that the damage from wood rot is significant, we recommend a complete replacement.
Why Should You Have Your Roof Inspected?
Your roof is one of the most critical components in defending your home against the elements. A roof inspection will examine your roof and determine its damage. If you detect a leak, it's critical to have it inspected and repaired immediately.
What is Severe Roof Damage?
Excess water from a persistent leak can cause severe damage to your roof. Water damage that is unidentified or undetected by a leak or trapped moisture. The most common reason for roof damage is mold growth from accumulated rainwater.
Schedule a Free Roof Inspection Today
Getting roof repairs done as soon as feasible is critical to avoid additional problems or significant property damage, such as ceiling collapse. If you detect a leak in your roof or have any concerns about it, call us at (904) 377-8778 or fill out our contact form online for a free evaluation.